Nathan Charles Pavalko Story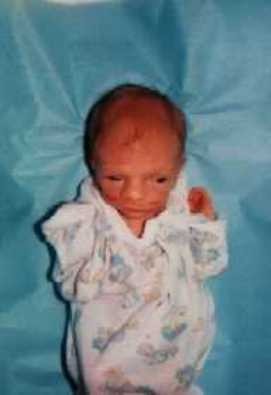 Nathan Charles Pavalko was born on November 3, 1997. He was delivered three weeks early because of minor complications. At birth, Nathan weighed only 2 pounds, 5 ounces.
It was determined that Nathan had a chromosomal problem called triploidy and that the problem would be fatal. The doctors didnt know how long Nathan had to live, but they didn't think he would survive very long. To their surprise, Nathan lived forty days.
Nathan even got to go home after 2 ½ weeks in the hospital. He lived for another 2 ½ weeks at home before he passed away on December 13, 1997.
Nathan's parents, Ken and Vicki (Congemi) Pavalko, experienced an outpouring from the community they had never experienced before. Everyone from their family and friends to people they had never met before sent cards, letters, good wishes and prayers their way.
It was a feeling they wanted to share with other families going through similar experiences. This is why they founded The Touched by Nathan Foundation.